On April 1 and 2, the European project NextGenMicrofluidics was launched in a special way. Due to current developments, researchers from 21 partner organizations from 8 European countries gathered for an online kick-off meeting.
The preparations for the kick-off meeting in Graz had already been made, the flights and hotels booked and the visit to the JOANNEUM RESEARCH site in Weiz including a laboratory tour was organized for the participants. However, due to current travel restrictions, the meeting could not take place as planned. Instead, around 60 people, including EU Project Officer Maria Moragues Canovas, met in virtual space and followed the presentations on their screens at home and in their offices. The next steps were planned both throughout the consortium and in small groups. In addition, the contents of the NextGenMicrofluidics project were discussed, which may offer significantly solutions in the current coronavirus crisis. In order to ensure also a personal conversation among the project participants, the first day of the meeting was concluded with an improvised "Virtual Meeting Dinner" in the living room at home. Despite all the obstacles, this unusual start still managed to give the project team an energetic and motivated atmosphere and set the course for a successful project.
The Project:
With the H2020 project NextGenMicrofluidics a new Open Innovation Test Bed was granted to a consortium under the coordination of the MATERIALS Institute. The European Commission funds the project with a total volume of almost 15 million Euros for the next 4 years. Within NextGenMicrofluidics a sustainable provider for open innovation will be established, which combines the competences of the consortium and offers services for the development and production of innovative and low cost microfluidic systems to companies from start-up to large industry.
For this purpose, the consortium associated in the Open Innovation Test Bed offers the complete value chain for the development and production of microfluidic systems. This ranges from design, simulation, material development and biofunctionalisation to production as well as quality assurance. Among others, a unique continuous roll to roll based production line for high throughput manufacturing of foil based microfluidic consumables is available for this purpose. Parallel to the technical development, the Open Innovation Test Bed offers business advice to attract new venture capital.
"Introducing roll-to-roll technologies for high-throughput manufacturing for diagnostic tests represents a quantum leap," says SCIENION AG CEO Holger Eickhoff. "By offering such low cost flexible devices, this technology will soon be heading towards an unrivalled level of diagnostic device production."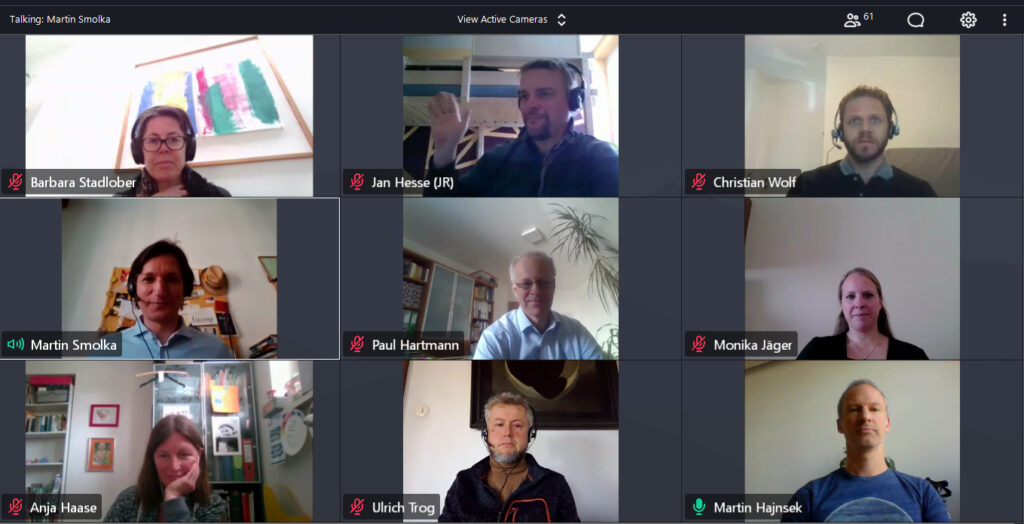 The Consortium:
The NextGenMicrofluidics consortium consists of 21 companies and research organizations along the entire value chain for production of microfluidic systems: JOANNEUM RESEARCH as coordinator, BIFLOW SYSTEMS GMBH, BIONANONET FORSCHUNGSGESELLSCHAFT MBH, BIONIC SURFACE TECHNOLOGIES GMBH, Condensia Quimica SA, Erba Technologies Austria GmbH, FUNDACION TECNALIA RESEARCH & INNOVATION, GENSPEED BIOTECH GMBH, IBIDI GMBH, IDRYMA IATROVIOLOGIKON EREUNON AKADEMIAS ATHINON, INFINEON TECHNOLOGIES AUSTRIA AG, INMOLD AS, Innovative Technologies in Biological Systems, MICRONIT MICROTECHNOLOGIES BV, MICRO RESIST TECHNOLOGY GMBH, NATURSTOFF-TECHNIK GMBH, RESCOLL, SCIENION AG, SVEUCILISTE U SPLITU, TECHNISCHE UNIVERSITAET GRAZ and TEMICON GMBH